Rejuvenate Your Smile with Cosmetic Dentistry
At Fine Dentistry in Chandler, AZ, we employ state-of-the-art technology to restore the health and vitality of your smile. Our cosmetic dentistry procedures can transform your appearance and boost your confidence. These treatments can address a wide range of aesthetic issues, such as chips, cracks, or discoloration. Dr. Henry Phan is a member of the American Academy of Cosmetic Dentistry and provides personalized treatments to help patients look their very best.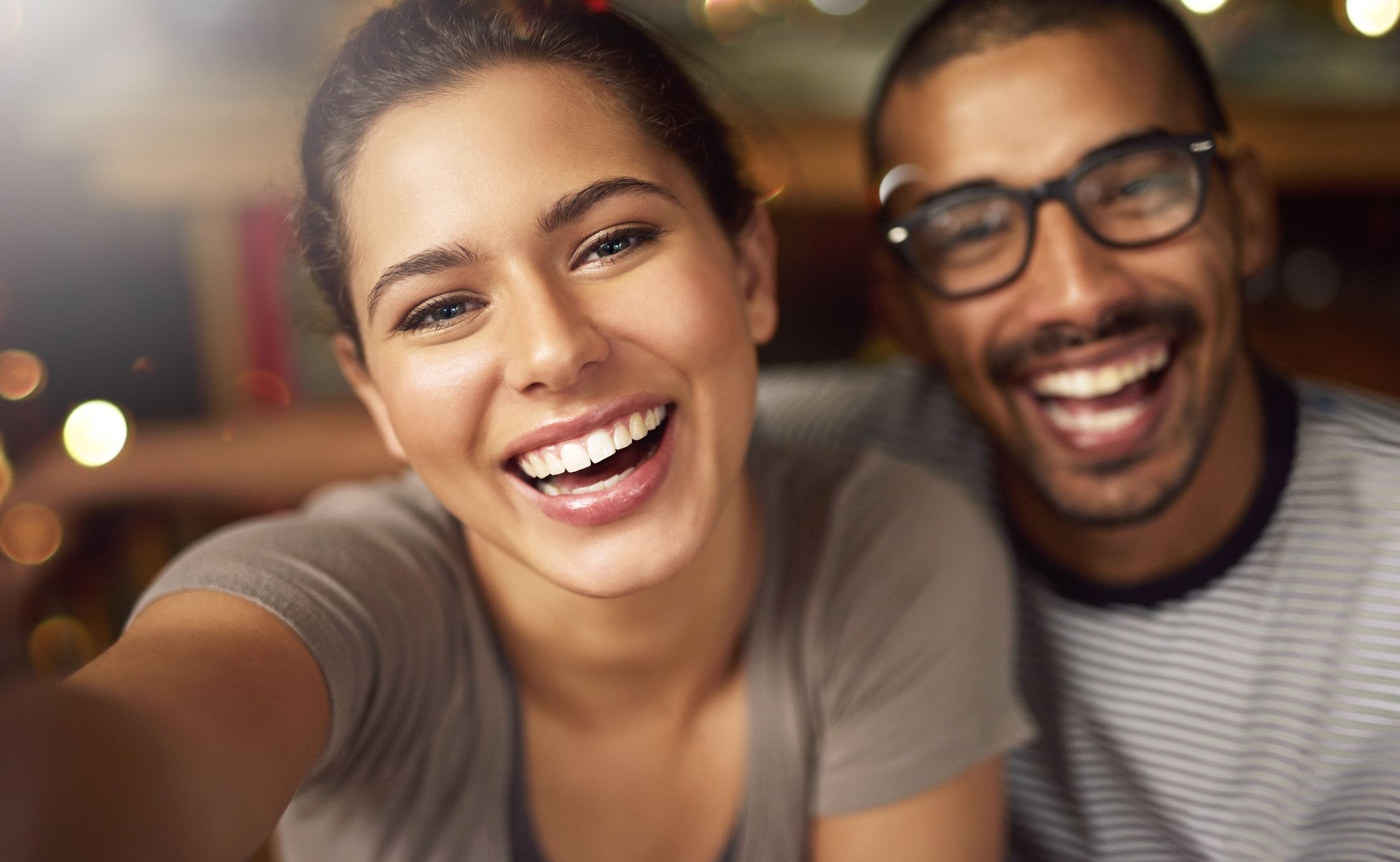 Porcelain Veneers
Veneers are thin shells of ceramic that are attached to the front of your teeth to rejuvenate the appearance of your smile. This procedure can address chips, cracks, and gaps between teeth as well as minor misalignments and discoloration. With proper care, veneers are a lasting solution to these concerns, as they are difficult to stain. At Fine Dentistry, we can offer traditional veneers as well as minimal-prep options, such as Lumineers®, allowing us to customize a treatment plan suited to your unique situation.
Teeth Whitening
One of the most common cosmetic procedures is teeth whitening. Certain types of stains or discoloration can be resistant to over-the-counter bleaching systems. In these cases, professional teeth whitening can restore the brilliance of your smile.
We employ state-of-the-art technology to restore the health and vitality of your smile.
At Fine Dentistry, we offer both in-office and take-home solutions. If you choose an in-office procedure, the visit usually takes about 90 minutes and you can see instant results. For at-home whitening patients, Dr. Phan will provide custom trays that maximize comfort. It generally takes between 10 to 14 days to complete the treatment, though you may notice results in as little as three days.
Clear Aligners
If you wish to improve the symmetry of your smile, Clear Aligners can help you achieve your goals. This treatment uses a series of virtually invisible aligners to gently shift your teeth into proper position. The aligner trays will be customized to your smile for a comfortable fit, easy removal, and comprehensive results.
Dental Bonding
Bonding is an affordable option to address minor cosmetic issues, such as chips or spots of discoloration. During this procedure, a composite resin is applied to your teeth. We can match this resin to the color of your natural enamel, allowing it to blend seamlessly into your smile. Patients often choose bonding because it typically takes only a single visit, is reversible, and requires no recovery time.
Cosmetic Restorations
Our team at Fine Dentistry offers hand-crafted restorations, such as cosmetic crowns and bridges. Made with high-end materials and expert workmanship, these restorations are extremely lifelike and customized to blend seamlessly with your smile. By partnering with a renowned dental lab, we can offer restorations that combine artistry with functionality to create natural-looking dental appliances.
Smile Makeover
If you have multiple cosmetic concerns you would like to address, a smile makeover may be the right option for you. This treatment plan is comprehensive and allows you to combine multiple cosmetic procedures together to bring out the best in your smile. Depending on your goals, a smile makeover can encompass procedures such as teeth whitening, dental bonding, clear aligners, or any of the many other procedures we offer at Fine Dentistry. Since a smile makeover is customizable, we can design a treatment plan that will suit your needs.
Achieve Your Dream Smile
Cosmetic dentistry procedures can improve your confidence and rejuvenate your smile. If you are interested in undergoing a cosmetic dentistry procedure, call (480) 726-6545 or contact us online to schedule a consultation today. Flexible financing is available through CareCredit® so you can afford the treatment you want and need.