Dr. Henry Phan offers many types of dentures at his office in Chandler, AZ, to meet your preferences and needs. Whether you choose to receive same-day dentures, traditional dentures, or implant-supported dentures, you can expect improved self-confidence from a restoration that is custom-made to complement your facial features. We want every patient to feel proud of their smile, so we work with CareCredit® to offer flexible financing that makes these treatments affordable.
When to Consider Dentures
Thanks to the careful planning and high-quality materials at our practice, dentures can look and feel more natural than ever before. In general, candidates for dentures are missing most or all of their teeth, but are otherwise in good oral health.
If you are only missing a few teeth, implant-supported dental crowns or a dental bridge may be a better option for you. During your consultation, Dr. Phan will evaluate the condition of your smile and recommend the treatment that can best address your needs.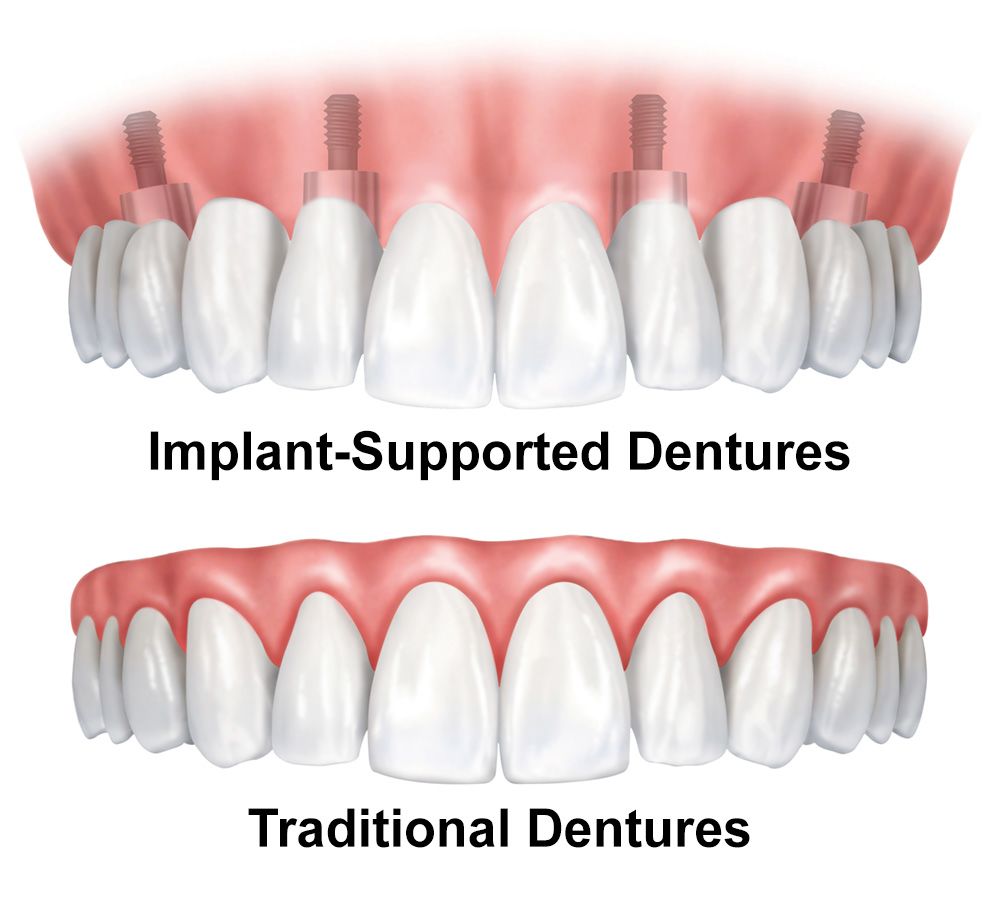 Customizable Treatment Options
Dr. Phan will work with you to design dentures that meet your needs, goals, and budget. Both partial and full options are available. We provide:
Small dentures: Also known as flippers or same-day dentures, these prosthetics are made in one day and are generally recommended for patients who need to improve the look of their smile for a special event or photos.
Traditional dentures: Traditional dentures are held in place with dental adhesive and natural suction. We also offer non-metal options for highly natural-looking results.
Implant-supported dentures: Dental implant-supported dentures offer unique benefits. Implant-supported dentures are more secure, more natural-looking, prevent jawbone recession, and do not require dental adhesive to stay in place.
The Treatment Process
The details of your treatment will depend on which type of dentures you choose. If you visit our office early in the day, you can leave with a new flipper on the same day. For other types of non-cosmetic dentures, the treatment process typically involves a few appointments scheduled over several weeks. Alternatively, if you choose implant-supported dentures, the entire treatment process can take several months.
| | | | |
| --- | --- | --- | --- |
| | Same-Day Dentures | Traditional Dentures | Implant-Supported Dentures |
| Consultation | ✓ | ✓ | ✓ |
| Surgery | | | ✓ |
| Healing | | | ✓ |
| Impressions | ✓ | ✓ | ✓ |
| Fabrication | ✓ | ✓ | ✓ |
| Final Restoration | ✓ | ✓ | ✓ |
Life with Dentures
Dentures are an effective, long-lasting solution for patients with missing teeth. After receiving your final restoration, you can experience:
Improved Confidence: Missing teeth can give you a sunken, aged appearance. Our dentures are designed to complement your facial structure and can dramatically improve your self-confidence.
Improved Chewing: Missing teeth make it difficult to eat many foods. However, dentures restore the strength of your bite and can promote better nutrition.
Improved Speech: Many patients with missing teeth find it difficult to enunciate. Dentures can help you feel confident when speaking to others.
Do Something about Missing Teeth
Whether you are strictly concerned about the way your smile looks or want a long-lasting, functional solution for your missing teeth, dentures can help. Dr. Phan can create a treatment plan that addresses your unique concerns and helps you achieve a complete and natural-looking smile once again. Schedule your consultation online or call us at (480) 726-6545 today.