When untreated decay reaches the soft inner portion of a tooth, it can cause serious discomfort, pain, and other symptoms.
Root canal therapy is a quick and relatively painless procedure that can repair and save a badly damaged or infected tooth.
Our dentist, Dr. Henry Phan, uses gentle techniques while performing this common, effective treatment at Fine Dentistry in Chandler, AZ...
​What Does a Root Canal Treat?
✓ Inside each tooth lies a substance called pulp which is made up of nerves and other soft tissue.
✓ When the pulp becomes infected or damaged, root canal treatment with an endodontist or properly trained dentist is necessary.
✓ Common issues that affect the pulp include cracked teeth, a large cavity, repeated dental treatment, or trauma.
✓ Our dentist, Dr. Phan, will use precise digital x-rays to determine if you need a root canal or if you require an extraction.
Why Choose Our Dentist
for Your Root Canal
Root Canal Experience
Dr. Phan has nearly 20 years of experience successfully performing root canals. This saves you the hassle of making an appointment with an outside endodontist.
Advanced Dental Technology
Our Chandler, AZ, practice features advanced technology such as intraoral cameras, digital x-rays, and state-of-the-art sterilization equipment to make your root canal treatment as precise, safe, and effective as possible.
Same-Day Restorations
CEREC® technology allows Dr. Phan to create a natural-looking dental crown on-site to fit over your tooth once infected tissue has been removed. Dr. Phan will determine if the cavity can be repaired with a filling or if a same-day or lab-created crown will work best.
Family Friendly Practice
An infected tooth can occur in people of all ages. Our homey, family-oriented practice sees patients from toddlers through senior citizens. Everyone is treated with the same respect, superior dental care, and compassion regardless of age.
Dental Pain Can Make Life Miserable
Contact Dr. Phan for a Consultation Today
An infected tooth can not only cause severe pain, but negatively impact your oral health as well as your overall health. Don't wait for an uncomfortable, potentially dangerous situation to get worse.
Contact Dr. Phan and his warm, friendly team today for an informative consultation at our Chandler practice. Dr. Phan will use all the advanced digital technology at his disposal to determine if root canal therapy or another dental procedure can ease your symptoms and restore your oral health.
Feel free to use our simple online form to schedule your appointment or give us a call anytime.
Dr. Phan Gets 5-Stars from His Smiling Patients
"...It was a great experience overall..."
I had a root canal done here and dr Henry was very friendly and very professional with the procedure I barely felt a thing it was a great experience overall
View on Google
Dr. Phan has been my dentist for many years, and I've always had a great experience. I now live almost an hour away, but I still make the drive. Everyone there is so friendly, and they do great work.
View on Google
Warning Signs of an Infection
---
The most common indicator you may need a root canal is dental pain.
You may also experience prolonged sensitivity to hot or cold foods and beverages.
Sometimes, the gums around the affected area will become inflamed as well.
---
If you experience pain or sensitivity, contact our office online or call (480) 726-6545 right away. Early treatment of infection by our skilled dentist can prevent more complex issues, such as tooth loss. It is important to note that some patients experience no symptoms, which is why it is so important to visit our Chandler, AZ, dentist regularly for twice-yearly check-ups.
A Look at the Root Canal Procedure
What to Expect During Your Root Canal Procedure
Numbing the Area
During a root canal, your dentist will remove the damaged pulp. This procedure is generally performed under local anesthesia, making a root canal virtually pain-free. In fact, many patients have compared a root canal to receiving a simple filling.
Accessing the Root Canals
To start, an opening is made on the biting surface with a specialized rotary tool. This allows Dr. Phan to access and completely remove the soft tissue within the tooth. Then he will disinfect the interior and fill it with gutta percha, a rubber-like material, for support.
Placing a Same-Day Crown
Depending on the amount of damage caused by the infection, our dentist will determine if you need a filling or a crown. If a crown is required, we can often place a same-day crown, eliminating the need to wait for a lab-made restoration.
If you experience pain or sensitivity, contact our Chandler, AZ, dentist office right away. Early treatment of a dental infection can prevent more complex issues, such as tooth loss.
More Glowing Reviews
"Very affordable and great work."
Great experiance with Dr. Phan and his staff. Very affordable and great work. Recommend anyone needing dental work done to go see him. He is so sweet and gental love this place.
View on Google
If I could give 10 stars I would. Dr. Phan and his staff are the best ever. No matter your dental needs from dentures to teeth cleaning this is where you need to go. needs this is the
View on Google
Act Quickly to Prevent Tooth Loss
Before the advent of root canal treatment, the best option for addressing an infected or damaged tooth was extraction. While an infection can still lead to tooth loss, a root canal is generally successful at saving the affected tooth and restoring its functionality. By saving a natural tooth, a root canal can help you avoid additional costly restorative dentistry procedures such as an implant-supported crown. In addition, with proper care, your treated tooth can last a lifetime.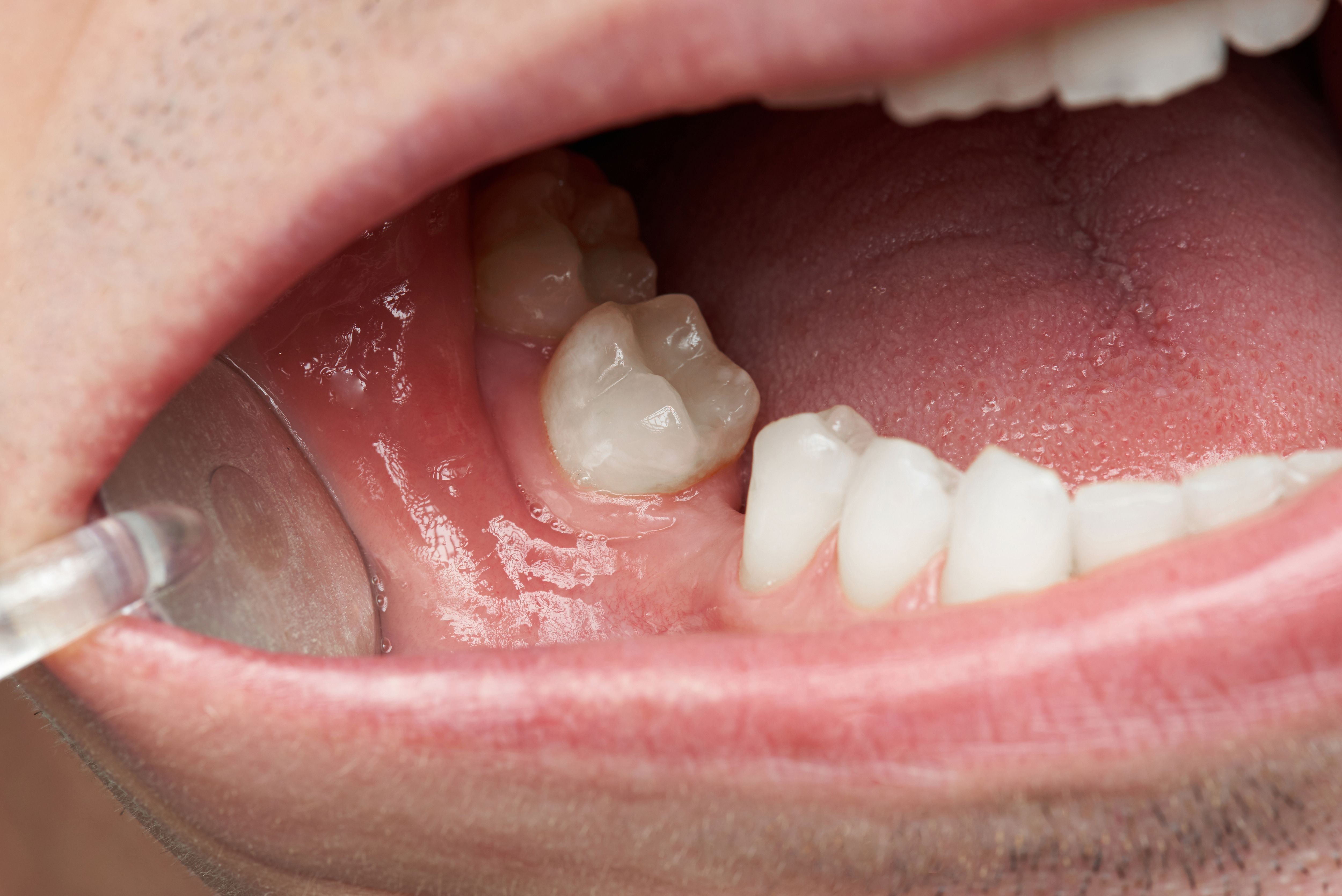 Worried about Root Canal Cost?
Financing Is Available
Dr. Phan's prices for root canal treatment are very competitive, and the cost of a root canal is usually covered by many insurance policies.
However, if you are worried about expenses, our dentist accepts third-party financing through CareCredit®. This third-party lender offers low-interest monthly payment plans to make out-of-pocket costs more manageable.